Helping to tell the story through numbers
Helping to tell the story through numbers
Local government financial sustainability tool
When we started planning our work on local government financial sustainability in 2019 it was against a background of public sector funding pressures and increasing demand for some services.
Before we published most of our reports in early 2020 public sector finances became dominated by the costs of tackling the pandemic and its impact. Since then, we've published two national reports on financial sustainability (Financial Sustainability of Local Government – COVID Impact, Recovery and Future Challenges and Financial Sustainability of Local Government as a Result of the COVID-19 Pandemic) and a report on each council for 2019-20 and 2020-21.
The data tool
In producing these reports, we gathered a lot of financial data, most of which we included in the local and national reports. But we also thought it would be useful to make this data available in a way that can be used to compare and contrast the financial position of councils, as well as national parks and fire and rescue authorities, across a range of financial indicators.
We've tried to keep the tool simple, so that users can easily compare things like the amount of financial reserves held, both with other local government bodies and over the last 5 years.
The tool doesn't include any judgements on the financial position of individual bodies. We realise that the data on its own doesn't tell the whole story of an organisation's financial position and needs to be considered alongside other factors like demand pressures and financial strategies. But we do hope the tool will help to tell some of the story of local government finances, and be useful to anyone who wants to understand a bit more about the position of individual bodies and the local government sector as a whole.
We'll continue to update the tool after completing our audit of accounts work each year. We're also keen to develop and refine the tool and will continue to engage with stakeholders to do this in considering what other financial indicators we might include.
About the author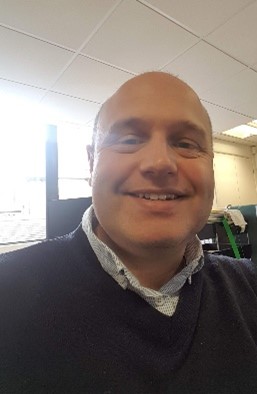 Tim Buckle is an Audit Manager with responsibility for the design and development of the local government performance audit programme. He has been with Audit Wales since 2013 and before this he has worked for the WLGA as well as three local authorities in south Wales.