If only there was a Scouting badge for Brexit...
If only there was a Scouting badge for Brexit...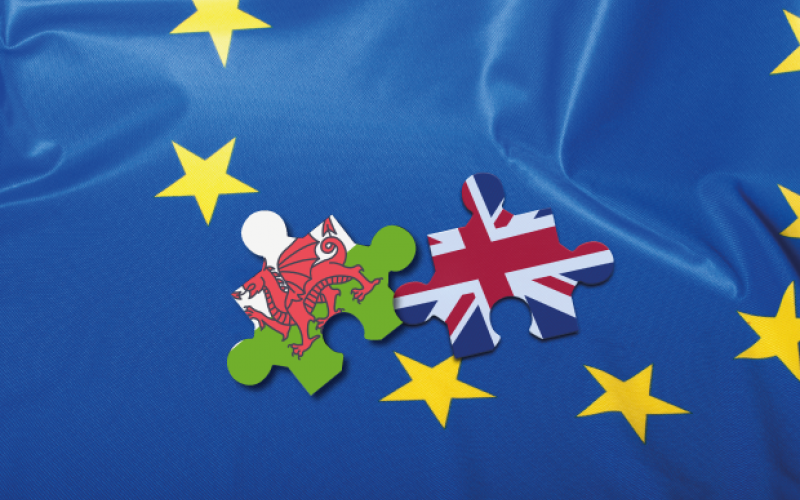 Like many who will have been involved with the Scout or Guide movements in their childhood, some basic precepts were instilled in me from a young age – including the Scout motto: 'Be Prepared'.
On entering the world of work, I was later introduced to the 6 P's model: "Perfect Planning and Preparation Prevents Poor Performance" - and yes, I do know that you can Google the military version which includes an 'extra' P!
Both of those phrases have come to my mind in recent weeks, as our project team has moved swiftly to draft and publish the Auditor General's report on the preparedness of Wales for a 'no-deal' Brexit [opens in new window]. Indeed, as I write this blog, that scenario still remains a very real possibility in less than 900 hours' time.
But how can public bodies across Wales sensibly plan and prepare for such a complex and varied array of possible risks and outcomes associated with a cliff-edge departure from the EU? And is it actually right for them to spend scarce resources on preparing for something that might not actually happen on 29 March, or even at all?
Our report contains a very clear response to the second of those questions. The Auditor General wrote to the chief executive of every Welsh public body in January to make clear that he will not be critical of those who are taking reasonable steps to prepare for and mitigate Brexit-related risks. For as long as a 'no deal' Brexit remains a possibility, then acting to manage its potentially significant implications before it becomes too late is not a waste of money.
The harder question to answer is of course the first one. So much about the possible impacts of Brexit even now remains unknown and highly uncertain; some risks are well understood and have been extensively planned for, whilst the effects of others can be reduced but certainly not eliminated.
Our report found that whilst most public bodies in Wales were taking their 'no deal' planning seriously, the picture varied considerably. The Welsh Government has taken a clear lead, working with the UK Government, but many other bodies were struggling to find the dedicated capacity to plan for Brexit.
Our report calls for a stronger and deeper 'one public service' approach to preparations in the coming days, to help ensure a coherent pan-public service response. And communications with the public also now need to be stepped up urgently – a clear, measured and consistent set of messages delivered by all public bodies, which should help avoid unnecessary panic and disruption.
Whilst the 6 P's certainly contain more than a grain of truth, it's also the case that not every Brexit risk can be fully mitigated. And so, as well as having 'Be Prepared' as our Brexit motto, perhaps public bodies across Wales should also be following the example of the Cub Scouts? At the end of our weekly pack meetings back in the 1970's we would gather in a circle around Akela, who would issue the call: "Cubs, Do Your Best". The answer rang out, loud and proud, across the hall: "We Will Do Our Best!"
The people of Wales, who depend on all those who are working so hard across the public services on Brexit preparations, expect and deserve no less.
Further information
Webinar
On 5 March 2019, we're hosting a webinar in partnership with the Welsh NHS Confederation and the WLGA. It's designed to help non-executives and councillors as they scrutinise Brexit plans at their organisations. Full details are on our website [opens in new window].
Events
Academi Wales are also planning to host a series of events on 13, 19 and 20 March, to help the public sector as it prepares for Brexit. Further details will appear on the Academi Wales website [opens in new window].
About the Author
Mike Usher is a member of our senior leadership team and the Sector Lead for health and central government.
He has over 25 years' experience in public sector external audit.