From History to the Wales Audit Office
From History to the Wales Audit Office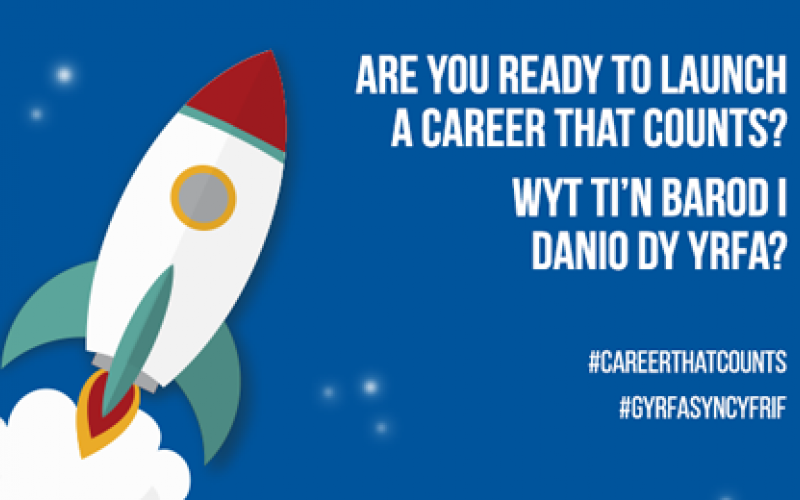 As part of our recruitment campaign, we have asked some of our graduates to blog about what it is like to be a graduate trainee at the Wales Audit Office. Here Charles talks about his experience in his first year.
To find out more and to apply, please visit our website [opens in new window]. 
Beyond knowing that I wanted to work in the public sector, I left Cardiff University in September 2018 with no firm idea of what I wanted to do with my life. Today I find myself three months into a new career that has already been engaging and rewarding.
At university I followed the classic route of taking a course that I enjoyed (History) but left me little direct career routes. I applied to a range of schemes sure that I wanted to help make a difference within the public sector, but also challenge myself. This is how I found myself applying to public sector auditing here at the Wales Audit Office.
The Wales Audit Office scheme is different to many others due to the willingness to take people from a range of academic backgrounds and invest in them. I walked into this job not really sure what I would do all day, having not picked up a calculator in four years and having the absolute least accounting knowledge imaginable. After each stint in college, accompanied by the day-to-day work experience we gain, I think I'm beginning to grasp what auditing is!
College is also great to connect with the rest of the trainees, see where everyone has been and to catch up socially. That camaraderie has built into friendship, each supporting each other work out what is and is not a debit/credit during the revision breaks! The college itself is great for building up from an absent knowledge base, fueled by a range of cakes and biscuits. Our generous leave allowance has also enabled me to take time to focus on areas that have been a challenge.
In work, I have been fortunate to have been placed within a performance audit team working on local government. What separates this from the traditional idea of auditing is that it is focused on looking for value for money for the taxpayer, as well as improvements, efficiencies and sustainability. The team around me has been incredibly supportive - answering my questions, helping me get up to speed, and navigating me through the public sector acronyms. They even indulged me supporting England during the Rugby World Cup with minimal banter.
I am halfway through the first level of the ACA qualification with three further exams after Christmas. I'll also be moving into a financial audit team based in a local authority. From chatting with other trainees, I am sure that I will continue to enjoy the variety of work that I have in performance with the additional benefit of seeing how college translates into everyday auditing.
If you are in a position at the end of your studies when you are unsure which path to take or which schemes to apply for, I would encourage you to think broadly. I had no idea that I'd be on the way to being a qualified chartered accountant when I was in your position and so far it's worked out great. Working and learning at the same time in a supportive environment is a great way to develop new skills and challenge yourself.
About the author
Charles Rigby is a first year graduate trainee at the Wales Audit Office.