Closing one door, opening another
Closing one door, opening another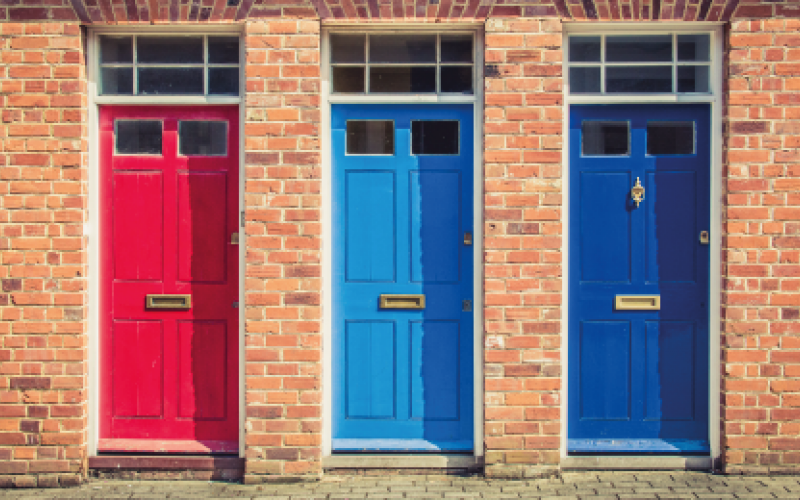 It's been a few weeks since we published the findings from our national local government study on the 'front door' to adult social care. It feels like a good time to reflect on what we did, and what we found.
We set out to look at how well councils have responded to the Social Services and Well-being (Wales) Act 2014.
To do this, we visited five councils, reviewed documentation, assessed local and national websites and conducted interviews with public and third sector national organisations. Equally (if not more) importantly, we also spoke to a number of service users – 582 of them to be exact – as part of a national survey of carers.
It's important to note, that's 'carers' with a small 'c' – it's not a job title, they don't wear a uniform and they can be hard to identify. They're just ordinary people doing what they can to look after loved ones, and there are over 370,000 of them in Wales – without whom social services would be unable to cope.
The findings
The response was clear – most carers are not made aware of their right to an assessment and are therefore not receiving equal access to services.
On a positive note, however, we discovered a real change in the way assessments are carried out, with a conversational style, asking rather than telling people 'what matters to them'. But depending on where people live in Wales, they have a different experience of the information, advice and assistance (IAA) that they receive.
Making an impact
During the course of our study, the Wales Audit Office published its Annual Plan. With a new Auditor General at the helm, we reflected on our corporate priorities and set about making a reality of the long-term ambitions. The breadth of our study methodology meant we were sitting on a wealth of information and so, to exploit our unique perspective, expertise and depth of insight we designed our products in order to "Assure, Explain and Inspire".
This resulted in publishing five different products, each tailored for a specific audience and purpose.
Since publishing, we've already helped regulators and inspectors to scope future reviews to follow up on some of our findings. So, despite closing the door on this project for the time being, we're hoping that our products will help support improvement for years to come.
We've certainly learnt a lot from it, and we're always interested in hearing what people think of our approach. If you have any feedback on how we could improve our outputs, or which data tool features you find most helpful, please get in touch.
About the authors
Blog authors Matt Brushett and Euros Lake are Senior Auditors working in the Wales Audit Office's local government studies team. Matt has worked for the Wales Audit Office for six years, undertaking a variety of roles in performance audit, including work in health and central government studies before joining the local government team in 2018. Euros has worked for the Wales Audit Office for six years in a variety of roles, including Welsh language policy and communications prior to joining the local government team in 2017. They both like tea.