How urgent is your non-severe, serious illness emergency?
How urgent is your non-severe, serious illness emergency?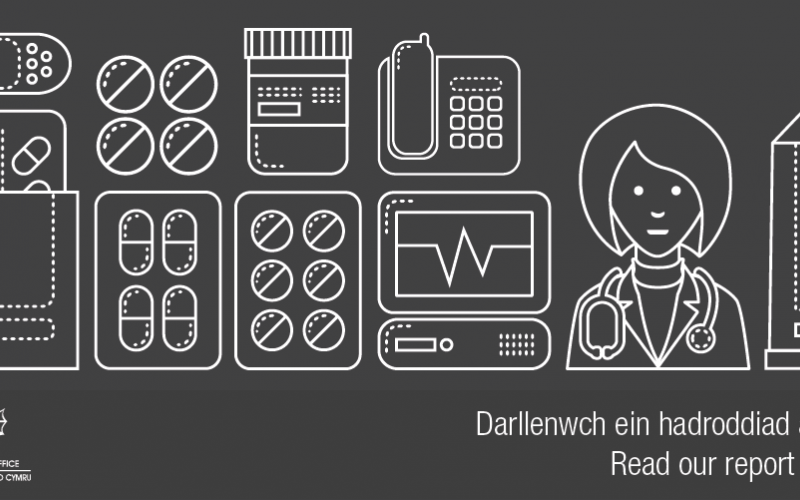 Confused? It's no wonder why. Out-of-hours services have a branding nightmare.
Other names for these services include:
GP out-of-hours services;
primary care out-of-hours services; and
urgent primary care services.
Whatever you call them, they are really important services. They provide urgent primary care during the time that GP surgeries are closed.
Our latest report has found that the public is being provided with potentially confusing information about what these services do and about when and how to contact them.
What did we find?
We did some mystery shopping. We called 70 GP surgeries when they were closed to see what information patients were given. The answerphone messages we heard varied hugely in their descriptions.
The range of names given to the out-of-hours service included:
'emergency out-of-hours services',
'the doctors deputising service', as well as
'weekend and night cover'.
While some of these answerphone messages guided patients on the circumstances in which they should use the out-of-hours service, the circumstances included baffling variation.
We heard the terms:
'emergencies only',
'non-emergency medical problems',
'all emergencies unless it's a severe emergency',
'emergency and urgent problems' and
'serious illnesses that cannot wait'.
Making sense of it all
Despite the clear need for better "signposting", we found that out-of-hours services are generally appreciated by patients. However, providing patients with better information is only one of many challenges currently being faced by out of hours services. National standards on timeliness are not being met, with some people experiencing delays in call handling, home visits and face-to-face appointments.
It is clear from our work that these vital services are under real strain. Our staff survey revealed issues with morale, with perceptions of understaffing, antisocial hours and lack of career development. Out of hours services are typically not seen as attractive places to work and consequently Health boards often struggle to fill shifts.
Our report makes 8 recommendations for the Welsh Government and the NHS in Wales about:
Improving signposting to services.
Raising the profile of out-of-hours through annual reporting against the national standards.
Engaging with staff to tackle the reasons for poor morale.
Developing a national workforce plan to solve the current staffing problems.
Introducing a regular national review of quality in out-of-hours services.
Testing new ways of working in out-of-hours to create a model for how services should be provided across Wales.
Reviewing the national leadership arrangements for out-of-hours.
Clarifying the timescales for an important IT business case associated with the new 111 service.
About the author: Stephen Lisle was the project lead for the work on out-of-hours and has worked at the Wales Audit Office since 2005. He is a keen triathlete and former journalist.