Why we're determined to make the Wales Audit Office a GREAT place to work
Why we're determined to make the Wales Audit Office a GREAT place to work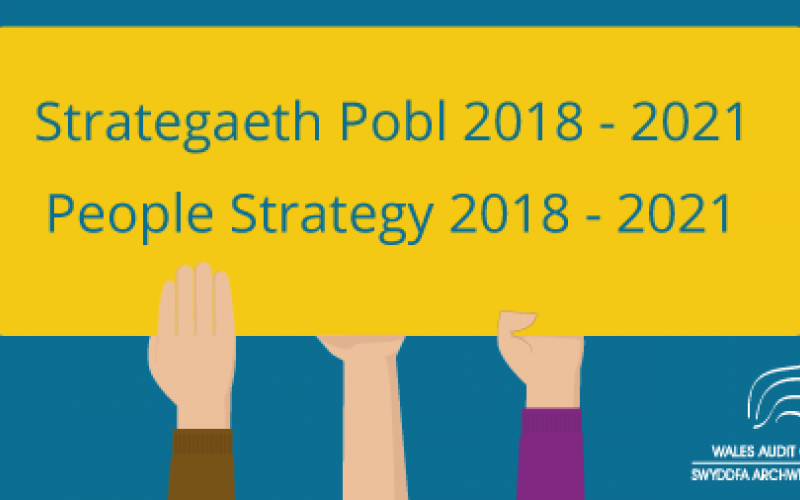 A GREAT place to work!  This isn't just a glib strapline – it is a real commitment to everyone that works here at the Wales Audit Office and everyone who wants to work here.
We are not all robots; we're a team of over 250 unique, individual people.  We each have different motivators, different likes and dislikes, different takes on what's important in life, and different aspirations for the future.  We work in different parts of Wales, across Wales and sometimes beyond Wales too.  With all these differences, what binds us as a team?  Well, it's our vision – that the people of Wales trust us, that public bodies value our work and, that our people excel.
It's a tall order to commit to be a GREAT place to work.  And we know we've got some challenges in doing so.  We've done it because the only way we can achieve our vision is through our amazing team of professional, hard-working people.  The only way for our people to excel, to be motivated to work hard and to make a difference is for us to provide the right environment for them to work in.  And that means the right environment for their individual needs, not a blanket one size fits all approach.  As we know from our work with Stonewall, everyone works at their best when they can be themselves in a supportive, encouraging environment.
Our "GREAT place to work" ambition is captured through our People Strategy [opens in new window], which sets out four pillars for what it's like to work here:
We make a difference - helping public services in Wales deliver the best value and service to the communities they serve
We support the career and personal development of our people
Everyone here feels valued for their work and respected for their external life. There is flexible working, a professional environment and good reward package
We are a great place to work. Our emotionally supportive culture helps colleagues collaborate, engage and feel valued.
Those are underpinned by our 8 People Commitments in the Strategy, covering our culture, diversity, ways of working, pay and conditions, and learning and development ethos.  We also have our values and behaviours that set clear expectations on all of us working here.  It's kind of a deal: great expectations for what we do, balanced with a great environment providing the conditions for success.
We can only maximise our impact as the Wales Audit Office through being a GREAT place to work. That is precisely why it's important to us, important to the people of Wales and important to Wales's public services.
About the author
Steve O'Donoghue was appointed Director of Finance and Human Resources for the Wales Audit Office in April 2014.  Prior to that, his career covered local government, Pembrokeshire Coast National Park Authority and the National Assembly for Wales Commission. Steve is a senior role model for Lesbian, Gay, Bisexual and Transgender (LGBT+) matters and a member of WAO's Equality Interest Group. Steve is also a member of the Chartered Institute of Public Finance and Accountancy (CIPFA).