Part 1: More than just a housing problem – the cost of failing people sleeping rough in Wales
Part 1: More than just a housing problem – the cost of failing people sleeping rough in Wales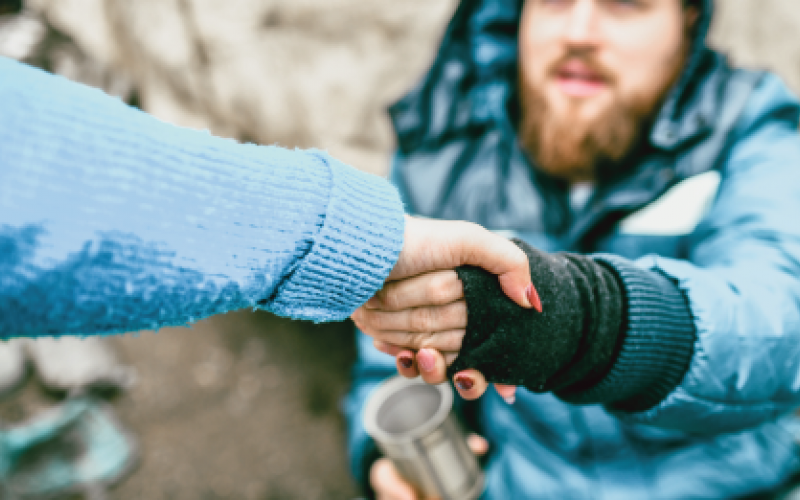 Working in homelessness I often heard the question 'Why do people become homeless?'
From my experience, people ask this question with one or two motives. On the one hand its asked with a genuine interest in wanting to know (and understand) why some people end up homeless and others do not. On the other, its raised as a query with an almost judgemental tone that if you are homeless it's your fault and you need to get your act together and get a grip.
We will be publishing our report at the end of the month looking at how public bodies are helping people sleeping rough. A key part of our work has been to ask this very question – Why do people end up sleeping rough?
We spoke to homeless people to find out their story. What we heard was often an upsetting account of how very young people had often been let down by families and public services and put at risk.
For example, the people we spoke to had often experienced domestic and/or sexual violence in the family or household. A number had also been physically or sexually abused at home. They frequently highlighted that they had experienced substance misuse and had often lived in poverty from a young age. Many had been in the care system and/or had experienced difficulties in school.
Why is this important? Well, for some people, these experiences put them at risk from an early age and led them to become dependent on drugs or alcohol while still in their teens. A fifth had been in prison or a young offender institute, and a number charged with a violent crime offence.
Think about growing up in these circumstances and how you would cope. These are major incidents that shape the rest of your life, your opportunities and prospects. We found that it contributed and led to them ending up sleeping on the streets. Worryingly, people who experience these issues are often likely to raise their own children and reinforce their adverse childhood experiences on them.
Our report shows that preventing adverse childhood experiences in a single generation, or reducing their impacts, will have a positive impact on rough sleeping. It will also result in significant financial savings for public services.
Using case studies, we looked at which public services regularly respond to people sleeping rough. For instance, the police, hospitals, health workers, social care services, housing organisations and the courts. When added together, we identified the potential cost to the public purse when responding to – but not addressing – a single crisis episode of rough sleeping. We estimate that the total annual public sector 'cost' to react to, but not prevent, people sleeping rough, is up to £210 million per year.
This is wasted money.
Reacting to rough sleeping solves an immediate problem – an arrest for criminal behaviour, provision of medical assistance or access to addiction treatment – but never addresses the underlying issues that led to a person sleeping rough.
So, what needs to change? Read our report, published at the end of the month, to find out.
About the author
Nick Selwyn is a Local Government Manager at Audit Wales, with responsibilities for our programme of all-Wales local government studies and our work with Fire and Rescue and National Park authorities. Prior to joining Audit Wales 15 years ago he worked for several local authorities in housing and social care and is a Fellow of the Chartered Institute of Housing.